The St. Regis Princeville Resort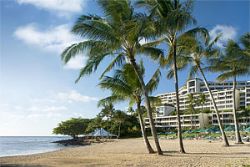 The St. Regis Princeville Resort
Guests of the St. Regis Princeville Resort reside in a bastion of tropical sophistication, surrounded by interiors reflecting Kaua'i's rich abundance, cusine that celebrates local flavors and an array of activities as thrillingly diverse as the island itself.
Land price is per person based on double occupancy for select travel dates noted.
Bonus:
Prince junior suite, complimentary!-->
...

Serving discerning travelers for more than 40 years JourneseSM embodies the promise of a memorable vacation experience, with fine travel made easy through our knowledgeable Destination Specialists.
Every vacation is backed by our world-class concierge service and can be completed with upscale amenities, all classes of air service, including first-class and exquisite experiences including private options, ranging from helicopter excursions to romantic dinner cruises. We p
...
St. Regis Princeville Resort